Market research from TechNavio indicates that "The Global Smart Shades market is expected to grow from $162 million in 2019 to $1.47 billion in 2024. Of this, $247 million will come from new installations, while $1.22 billion will come from retrofits and replacements."
Although there are plenty of reasons for so many to be bullish on the smart shades industry, one of the biggest drivers for this expected growth is the year-over-year increase in demand for products that are energy efficient.
When you combine that increasing demand with the growing number of smart cities and residential & commercial construction, RYSE's energy-saving features put our company in a great position to take advantage of the massive market potential for smart shades.
To learn more about this market potential, check out my article on The Market Potential of Smart Shades (Part 1 of 2).
Motorized window shades are one of the best investments a building can have to reduce building emissions and minimize energy consumption. Although our products have a variety of obvious energy-saving capabilities that the consumer market can benefit from, there are even more ways that RYSE in particular can help businesses meet their energy savings goals.
Over 780,000 commercial buildings have 'Building Automation Systems' (BAS) with 220,000 having lighting automation (source: Energy Information Agency). You can think of a BAS as the commercial version of a residential home's smart home system. RYSE SmartShade not only integrates with Building Automation Systems but is an effective and efficient way to handle a massive problem that plagues many businesses and buildings: cutting back on energy usage and HVAC loads.
To learn more about how our product's feature sets can directly help benefit businesses, read my article on The Market Potential of Smart Shades (Part 2 of 2).
However, another great way that RYSE and our suite of smart shade products can help businesses is by helping them meet energy-savings-focused building codes. With increasing legislation against building emissions, such as the Green New Deal & Local Law 97 that require buildings to reduce greenhouse gas (GHG) emissions by specified targets, our products are the perfect solution for buildings to effectively meet both current and future regulations, at a fraction of the cost of traditional solutions.
Let's take a closer look at some of these areas that RYSE can help businesses and their buildings.
ADA – The Americans with Disabilities Act
The Americans with Disabilities Act (ADA) is a civil rights law that impacts companies and buildings. RYSE products help companies easily and cost-effectively upgrade their buildings to meet mandatory requirements that public and private buildings must adhere to improve the overall quality of life for people with disabilities.
So what buildings are impacted by ADA?
ADA impacts businesses and companies of all shapes and sizes. This includes state and local government agencies, private companies with 15+ employees, and businesses that are in operation to benefit the public. This applies to any new construction or a building undergoing an "alteration", with the term "alteration" being used broadly to mean any change to an existing building or facility that affects usability.
Because the ADA document is quite large and we want to make things as easy as possible, I've identified the 4 most important sections of the Americans With Disabilities Act for you in our article: How SmartShades Help Buildings Reach ADA Compliance.
LEED Certification
The Leadership in Energy and Environmental Design (or LEED for short) is a government-created certification that just about all buildings, communities, and home-project types can achieve in the key areas of location and transportation, sustainable site development, water savings, energy efficiency, materials selection, and indoor environmental quality.
Although there are several ways that a business can obtain one of these LEED certifications, one shortcut to several certifications is through the use of automated shades. This is because automated shades can help with daylight harvesting control and daylight autonomy.
Let's break that down further…
Daylight harvesting control reduces interior artificial lighting when natural daylight is available. This reduces energy dependence and can contribute toward LEED credits in several new construction categories.

Daylight autonomy is the specific amount of time that daylight levels surpass target illuminance in a building and can also contribute to LEED points.
However, replacing the window shades in a building costs both time and money, which is where our smart shading solutions at RYSE become so critical.
To learn more about LEED and how RYSE can help businesses obtain certification, check out the full article I wrote on How To Earn LEED Credits with Automated Shades.
WELL Standards
The U.S. Green Building Council calls the Well Building Standard "a performance-based system for measuring, certifying, and monitoring features of the built environment that impact human health and wellbeing, through air, water, nourishment, light, fitness, comfort, and mind."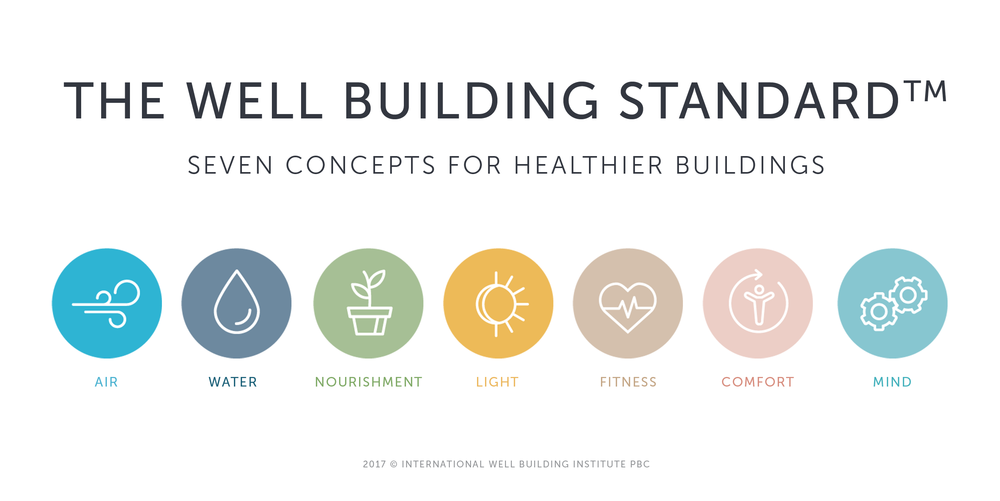 There are several ways that automated shades can help a building meet WELL standards and help positively impact a person's health and wellbeing. These include:
The automated shading and dimming controls standard is included in WELL, and applies when the automated shades are combined with a light sensor to control the shades (instead of temperature readings or tenant preferences).

Shading technologies also are included in the solar glare control standard.

Although there is no specific mention of shading or daylighting, like in the LEED certification, there is a standard for circadian lighting design that can apply to automated shades.
To learn more about how our products can help businesses meet WELL standards, check out the full article I put together on How Automated Shades Help Meet WELL Standards.
Become An Investor In RYSE, Inc
Our vision is to OWN the "Smart Shades" space. And to do this, we need to develop a product for every type of window covering out there.
We want RYSE to be synonymous with smart shades — just like what Nest is to the thermostat, Ring is to the doorbell, or Dyson is to the vacuum, we want consumers to think of RYSE when they think of smart shades!
My team and I are committed to our vision and have tons of ideas to help us realize it in the near future.
Investors, join our movement and get involved by investing in RYSE today: