Here at RYSE, we think it is important to keep in touch with our customers and know exactly how they are using our products.
Quite simply, this allows us to build the best products that we can.
One great way we like to keep in touch is by constantly surveying our customers. Surveys allow for the direct communication needed for them to tell us what features they like and what features they don't.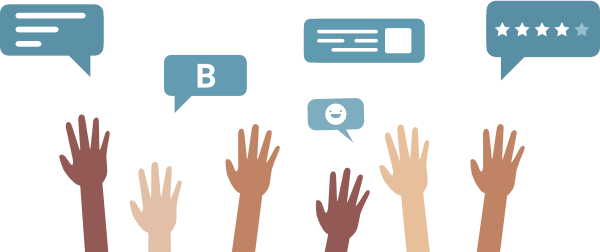 Surveys have helped us realize that the #1 way that our customers love to use their automated shades is by using the scheduling feature.
Putting The Smart Home On A Schedule
Schedules are very simple routine shade movements that RYSE users can create in the RYSE app.
One of the more common routine schedules that RYSE users enjoy is setting their window shades to open up automatically in the morning.
This allows them to ditch the nasty alarm clock in the morning in favor of using refreshing sunshine to get them energized and ready to take on the day.
Schedules can be as simple or as complex as the homeowner wants.
That is the beauty of having automated shades that use a smartphone app instead of an actual physical remote: it is much easier to have unlimited schedule amounts with the power of a smartphone app.
This is exactly why we chose to build the RYSE app instead of a RYSE remote control. We want to make sure we give the most powerful and flexible options that we can to our customers.
With that said, although scheduling through the RYSE app is quite powerful, there is an even more in-depth version of the scheduling feature that we've made available to our users.
Scheduling SmartShades with Smart Home Integrations
Although the scheduling feature we do have is immensely powerful, some customers with lots of different Smart Home products prefer to use one app to control all of them.
This allows users to:
Not have to open up a bunch of different apps to make adjustments.
Allow each device to communicate with each other to make automatic adjustments
Sounds great, doesn't it?
Setting specific schedules is one thing, but imagine having your window shades close as soon as one of your smart home sensors detect glare or having your shades react with your smart thermostat to optimize energy savings.
There is truly unlimited potential when you pair SmartShade with the rest of your Smart Home products.
How People Are Using Schedules
But how are people actually using the scheduling feature to automate their homes?
Great question!
Here are 4 great ways that actual RYSE customers use the scheduling feature every single day:
1. One less chore in the morning
Mornings are the most hectic time of the day. Gear takes care of your window shades for you so you can focus on the important things.
Prepare that healthy breakfast, get your kids ready for school, and be more energized to take on the day!
2. Security when you're away
Protect your home and everything inside it. With your shades programmed to adjust throughout the day, you can simulate presence to prevent burglars or other unwelcome guests.
3. Plant care
Plants have feelings too! Give your plants all the sunlight they need by automating your shades to open up throughout the day.
4. Elderly care
Are heavy or out-of-reach window shades a problem for your parents or grandparents? Schedule their shades to automatically open and close when needed.
It's Easy To Add Scheduling To Your Blinds
Have you ever wished your window blinds could be set to a schedule just like how you set alarms on your phone?
Luckily, RYSE has a product that is actually available on the market today: the AXIS Gear.
Simply add an AXIS Gear to your window blind to unlock your home's potential with automated blinds. The best part is you can keep using the blinds you already own and love!
Waking up to refreshing sunshine and falling asleep to peaceful darkness is now possible with the AXIS app's Scheduling features.
Learn more about AXIS Gear's scheduling feature.
Become An Investor in RYSE, Inc.
Our vision is to put an RYSE product on every window shade. We want people to think of RYSE when they think of smart shades.
RYSE SmartShade, being an automated solution, just makes life easier – everything is done for you, so you can maintain a comfortable lifestyle. For example, you can have your shades open every morning at 8 AM to help you wake up and allow that morning light to brighten up your morning. Or, if you're sitting on the sofa for an afternoon movie, you can easily tell Google or Alexa to lower the shades to prevent glare. It just makes life more comfortable and easy.
Investors, join our movement and get involved by investing in RYSE today: